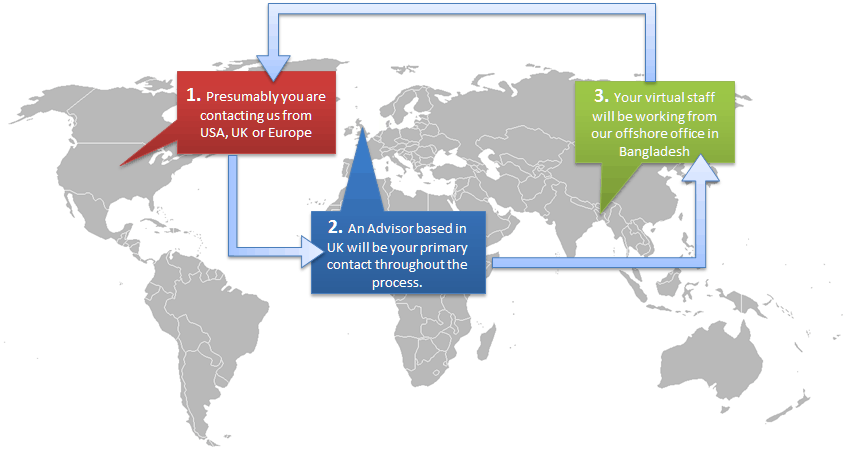 Built to support Businesses;

Big

or Small
Our story begin's in Bangladesh. Once a lagging economy, is now quickly following the footsteps of India, and it looks like Bangladesh may just be the the worlds next outsourcing hub.
Having operated in Bangladesh for the last 5 years, we have seen the improvement in the education system and as a result in the quality of man power in Bangladesh.
With a growing base of highly educated individuals, and a much more natural english accent than India, we feel Bangladesh is poised to do well in the outsourcing industry.
Today, large outsourcing firms such as Accenture and KPMG have recognised this new talent in Bangladesh and have already taken advantage of the outsourcing opportunities.
At My Virtual People, we make it possible for businesses of all kinds, from all over the world, to outsource work to Virtual Employees in Bangladesh with ease.
We offer dedicate virtual employees to our clients for various back office roles. This could be a range of roles from virtual web developers through to multi skilled virtual employees. All our virtual employees are dedicated to each client, so each virtual employee solely works for the assigned client and nobody else. Please spare a few moments to learn about How our virtual employee solution works for you.